Hi all,
I'm about to start marketing my site but on the eve of doing so have hit an issue of payments not going through.
I have set up a Stripe account which matches to the Seller ID created in Bubble (pic below):
Stripe:

Bubble:

I also have the workflows below set up for when someone tries to make a purchase: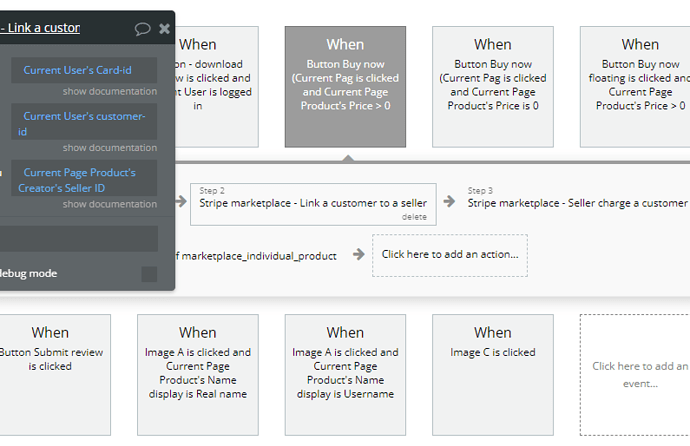 Followed by: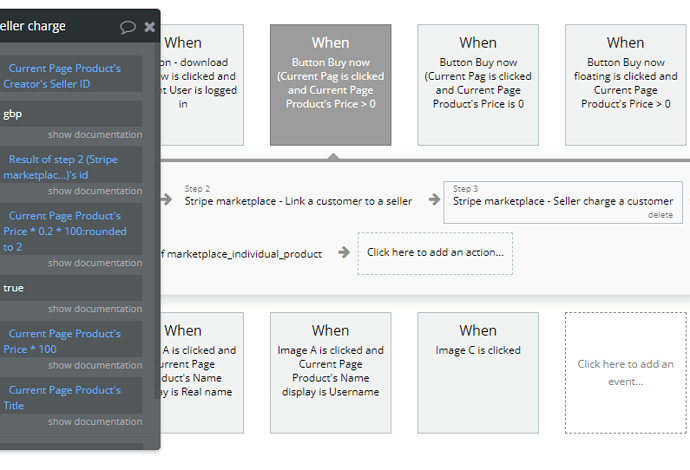 HOWEVER!!!
When I try and make a purchase I get the following message:

I'm at a loss as to why it's not working as everything seems in place… please help!!!
It was all working fine a few days ago but for some reason has now stopped working.
Many thanks,
Dan