Hello Team,
Quick question on advanced slider, how can I manage to just click on the image and then execute a workflow ? Because currently the only options I have are the below: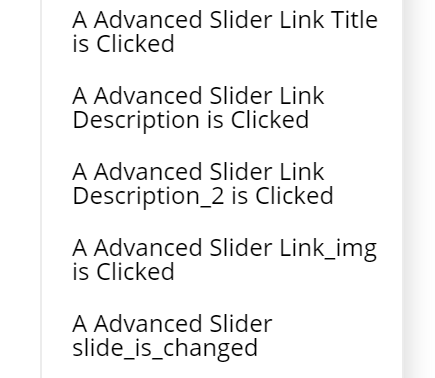 Those are all links that are redirecting me elsewhere, for e.g. if I set link to be slider's image it opens that image in new tab.
My usecase is the following. I have advancedsliderA on main page. If I click on advancedsliderA' slide x, a popup opens containing advancedsliderB (full screen slider with same source as advancedsliderA) and go to slide x directly.
Do you think it would be easy to simply expose a slide's clicked ID together with the associated event, action… ?
Also, if I am missing something, thanks for letting me know.
Thomas