Hello !
I recently purchassed the Agora plugin, and i've noticed several bug :
When we generating a token as host then Join Channel StreamingComponent
the log show up this, but the video seem to work.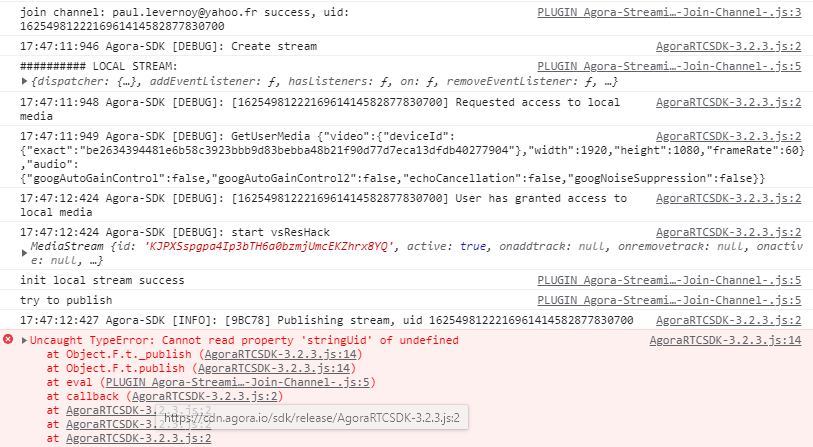 Then, when on a other page or device, we try to join the created channel, everything seem to work in the log but the video doesn't show up

Also sometime, the plugin doesn't load ( also on the zerocode plugin demo page ) which throw several errors.
For information, i'm under a agency plan, and only the Token generated on the Agora Dashboard seem to work
Do you guys have this problem to ?
Thanks