Hi there,
Trying to get an initial date into an air date/time picker and having issues.
Firstly when pulling the initial date from the url it is working the first time, but then when i move away from the page and come back to it it doesn't update. Have tried reset inputs and reset group but no luck.
I then tried to add an element action "Set air date time/picker…" with a pause before it. This seemed to be working consistently but just realised it is only setting date and is using current time not the time set to the element.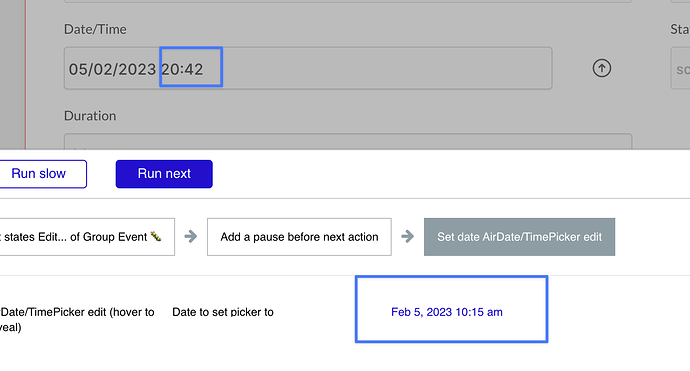 What can I do to fix this, it is driving me crazy.
Thanks,
Martin