Folks

We are happy to announce our Zeroqode Native app where you can test your Bubble app prior to purchasing the Air Native service.
How it works:
Download the app from mobile store
Run the app. Upload an app icon, a splash screen and enter your Bubble URL
Test your Bubble app among with the Air Native plugin by Zeroqode and all of the Zeroqode Plugins!


Tip: You can also select a specific page to run on app load, e.g. zeroqode.com/native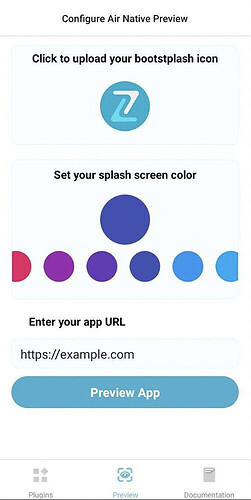 Note: The iOS app will be launched soon.
If you need any help or have questions, just ping us - our Support Team members and me will be glad to assist.
Cheers,
Alex Rusnac
Product Manager @ Zeroqode
#1 Bubble Publisher and Developer


130+ Bubble Templates


25+ Bubble Courses


300+ Bubble Plugins


Convert Bubble app to iOS & Android


No-code Development Services