Hello everyone,
the algolia plugin is quite nice. Though i am struggling to find the right syntax to update an object with an array of strings.
As you can see in the example below, updating the field " last_name_text" with a string is clear for me.
But
Updating the field "list_of_languages_text_list_text" which is an array of strings, i have zero clue about the syntax.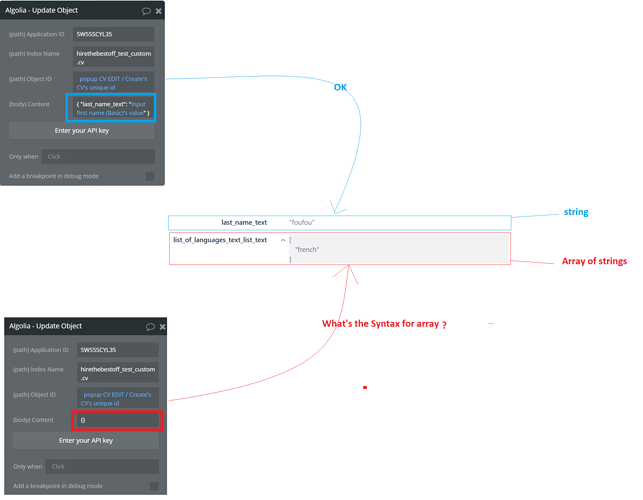 If anyone can help, this would save me !
Thanks a lot