Hey friends!
We are pleased to announce that our Application Form Block | No-Code Template by Zeroqode has been updated to the new Bubble Responsive Engine, ensuring that the app is now fully optimized for use on any device and is fully responsive



Application Form Block allows candidates to fill out all required information, with no form size limit with some more features.
No need to build a candidate application form by yourself!
A ready-made no-code Application Form Block by default contains the following compartments:
Contact Information
Work Experience
Education and a "Submit" button.
Candidates can fill out all their background information, adding as many workplaces and education references as they need, due to the "+Employer" & "+Add education" buttons.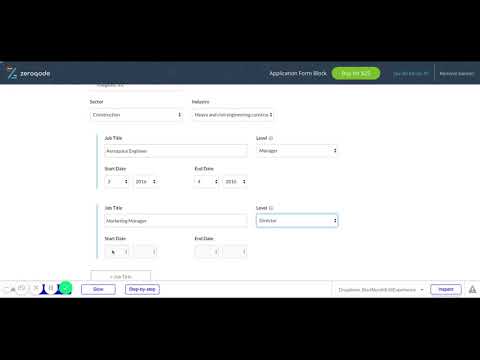 LIVE DEMO: https://applicationblock.bubbleapps.io/
DOCUMENTATION: How to use Zeroqode blocks
Ecaterina Cheptini
QA & Support @Zeroqode


No-code App Templates
No-code Courses
Convert Web to iOS & Android
No-code Development Services
No-code Cloud Backends