Hi, I'm able to upload, retrieve and delete files fine now. Thanks to @Dumitru for helping me with my problems.

---
I'm now looking at making my AWS bucket more secure since everything but my CORS policy is public. So I'm looking at the permissions section of your tutorial: https://docs.zeroqode.com/plugins/aws-file-uploader-plugin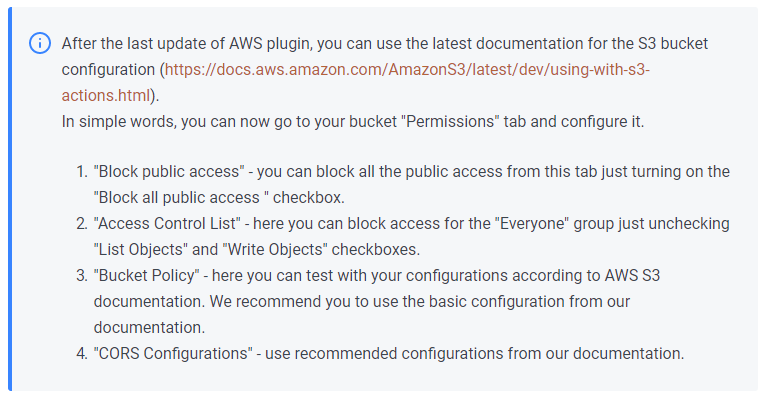 I'm testing these one at a time individually, and getting some issues:
On number one "Block public access" I'm just getting 403 forbidden when uploading.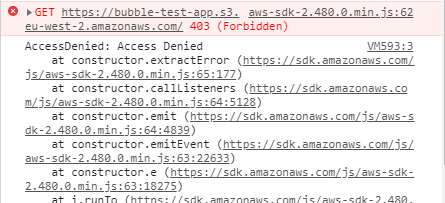 Same error as #1

Not sure what to do here, unfamiliar with AWS' actions as outlined here: https://docs.aws.amazon.com/AmazonS3/latest/dev/using-with-s3-actions.html

Works great.
Honestly not very familiar with AWS settings, would appreciate any help, thanks