Hi there,
I am experiencing an issue with the Biographly Template that I can't figure out and I believe this may be a bug but hoping someone can help me. In the Biographly template on the "i" page, when a user clicks to add a new Subscribe button (4th button in the Button Adding Ribbon) it creates a new Subscribe Button and works and looks as expected:
Figure 1: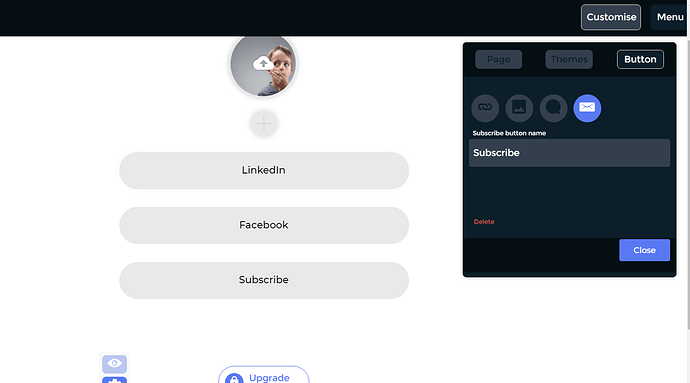 However, this is where the problem comes in, if i click any of the other three buttons (link, image or message) in the Button Adding Ribbon and then click back onto the Subscribe button in the ribbon, the subscribe button hides to the bottom of the repeating group and looks like this:
Figure 2:

If the user refreshes the page, the button corrects itself and moves into it's correct place as in Figure 1. Looking in the editor, I can't seem to find any issues in the workflow. This is what it looks like in the editor:
Figure 3: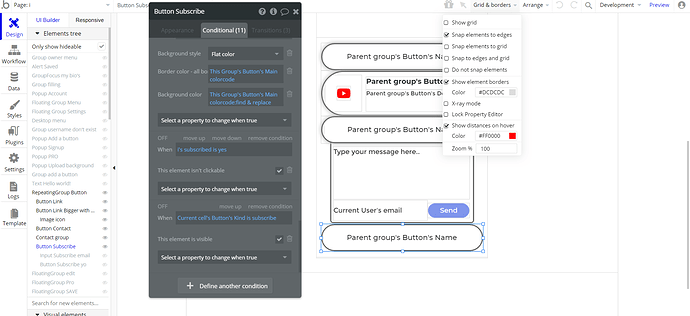 This bug is also evident in in the demo of the Template found here: https://zerobio.bubbleapps.io/demouse
I'd really appreciate a fix to this problem as I have been stuck for a long time trying to figure it out. Thank you in advance!