Hi,
I'm using the ZQ RTE plugin.
When I set the initial content or when I use the action to set content.
i.e. Like this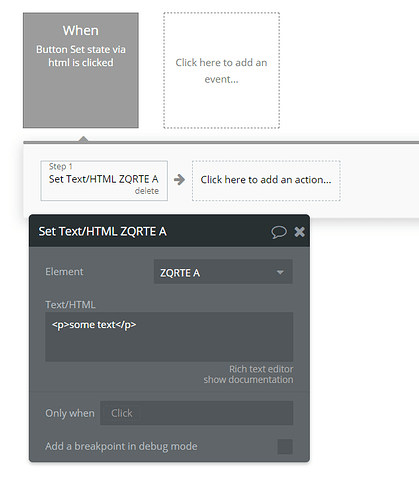 The RTE state Text is updated correctly.
But the RTE state HTML is not updated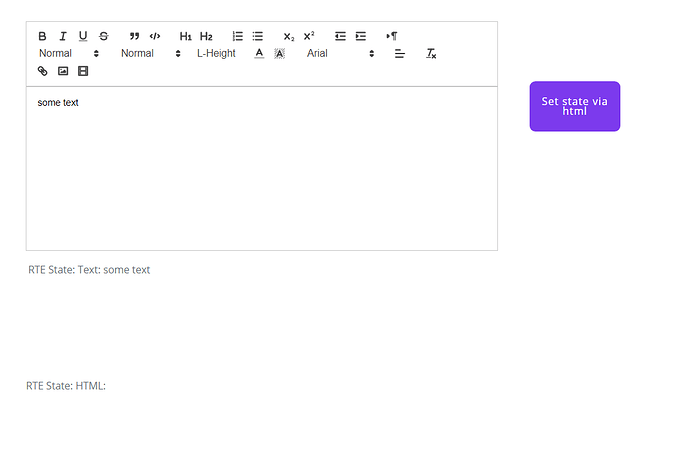 The RTE HTML only updates after some edit.
The RTE HTML should also be correct after using the action.
Loom recording: https://www.loom.com/share/de053ec6a05b484d93df9f6d2937f25c
Thanks
ZubairLK