Hi,
I've bought the Calendar from Google + Offline plugin, and after being able to authenticate with Google using meta tags and also able to get the user to accept / allow the app to manage its google calendar, I can't make it show calendar events etc.
I checked the online version / editor, but could see that there are lots of custom states, token management and I can't figure where the calendar is actually coming from.
After the user authenticates, the calendar still doesn't show any event, probably because my data source is empty. So I think my questions are,
how can I actually get the calendar (data source)?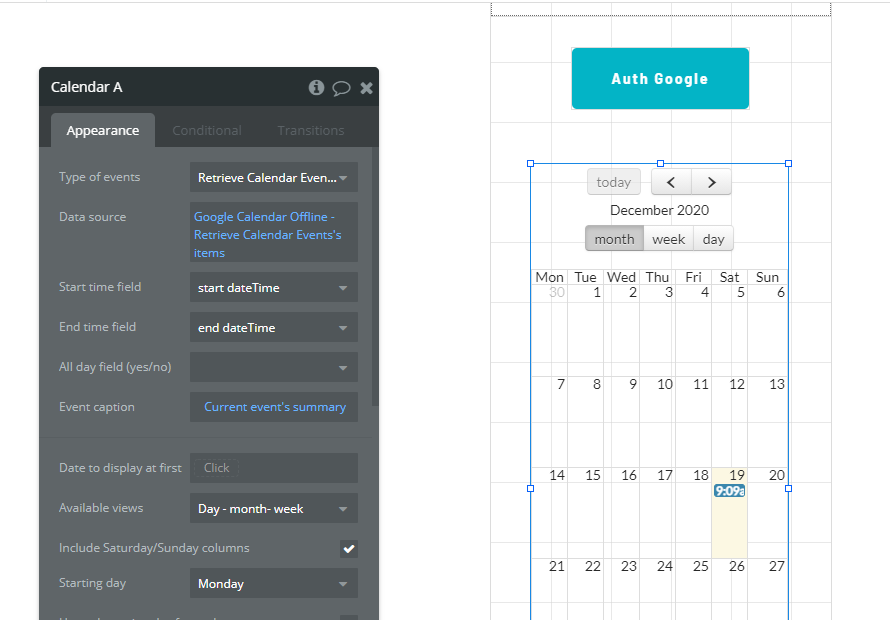 Do I need to manage tokents and stuff like that after the user authenticates with his google account? I mean creating a "token" field in the User data etc. If so, is there a tutorial on this?
Thanks!