Hi!
I just subscribed to the plugin "Base64 Hash & HMAC Encryptor" after seeing it in action in the demo page. However, while the SHA-1 method was available in the aforementioned demo app, I cannot find the SHA-1 method as one of the options after installing the plugin in my own app (see attached).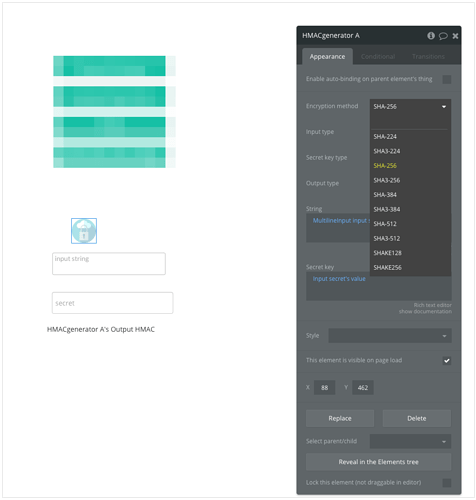 Any clue as to why this is happening and how I can fix it?
Thanks for your help!