Hi there,
I have purchased the PDF Generator plugin however I cannot for the life of me get the PDF to generate.
The workflow is as follows:
Click Save (On Popup id=do)
Convert Popup (id=do) Element to PDF
Workflow: When ConverttoPDF uploading to AWS completed is finished -> Create File in db - Send email with file. (This workflow never runs on my app).
See below screenshots. I have tried conversion is finished also but is not working also. The workflow never triggers on my app.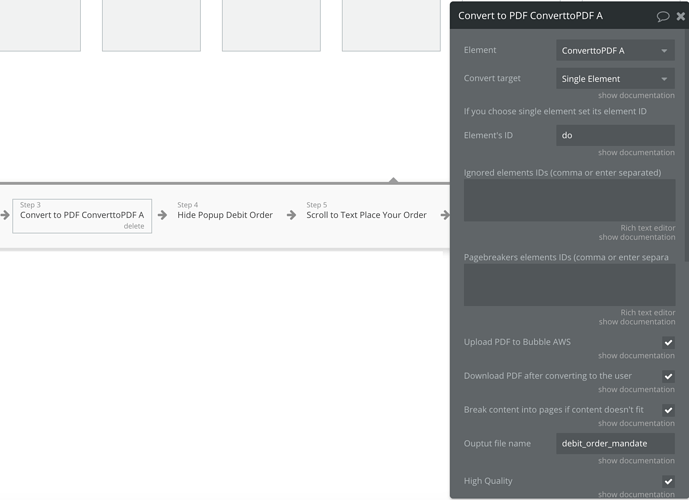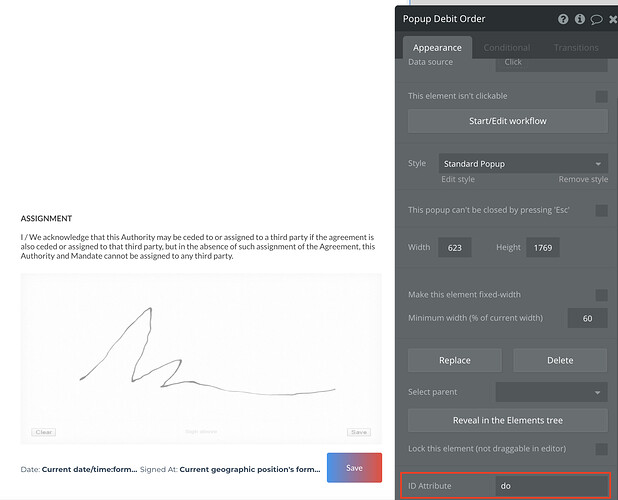 Please assist.