we have just published a new plugin - CodePen Embed
CodePen plugin is finally here!
Now you can easily embed any CodePen creation in a bubble app so your users can view and/or pen's code.
Simply place the CodePen element where you need, apply your username and the "Pen" ID with your code. Everything else depends on the settings of your CodePen account.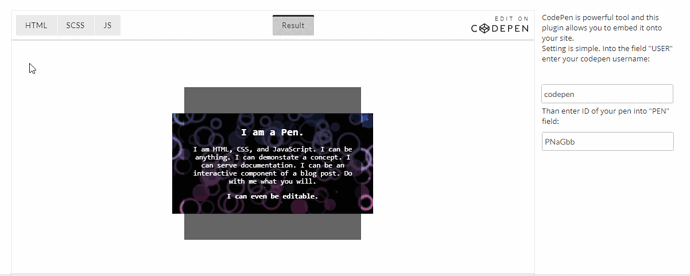 Plugin details:
https://zeroqode.com/plugin/codepen--embed-1529936824034x168259113450995700
Plugin demo: https://zeroqode-demo-07.bubbleapps.io/codepen-editor
Levon Terteryan
Founder @ Zeroqode & Bubblewits

Bubble Templates
Bubble Plugins
Bubble Courses
Convert Web to iOS & Android
No-code Development Services