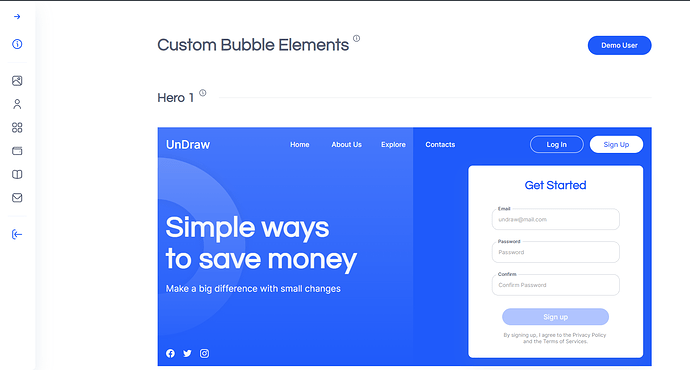 Hey folks,
one of our Blocks has just received a total overhaul from our best devs. We've restructured and optimized workflows as well as completely rebuilt the UI/UX from scratch. Now it's a gem!
We've also updated the template to the new Bubble Responsive Engine.
Check it out here: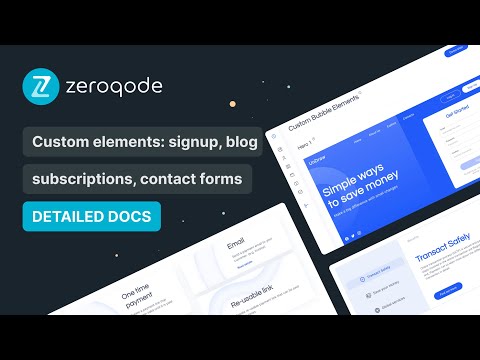 Our Custom Elements Block is kind of a no-code kit containing custom (reusable) elements. These are the most commonly used and will fit almost any page.
Each element comes with explanations and instructions on how to use them. Click on the (i) to see details for each element.
To add an element to your app/page, just copy & paste it into your app.
Custom Elements available:
Login/Signup form
Account settings (personal data & change password)
Popup
Benefits section
Custom cards section (2 options)
Team members (teal view)
FAQ Toggle
Custom elements
Pricing block with 3 plans
Blog
Article page
Contact form
Subscription forms (2 options).
LIVE DEMO: https://basis.bubbleapps.io/
DOCUMENTATION: How to use Zeroqode blocks
Ecaterina Cheptini
QA & Support @Zeroqode


No-code App Templates
No-code Courses
Convert Web to iOS & Android
No-code Development Services
No-code Cloud Backends