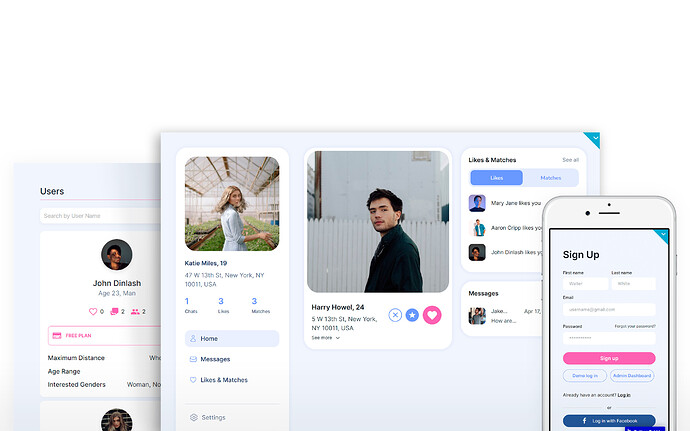 Hey, folks!
Our Daty template development team has recently given our product a complete overhaul. We have streamlined workflows and reconstructed the design from the ground up, resulting in a sleek, modern, and stylish appearance.



We've also updated the template to the new Bubble Responsive Engine.
Check it out here: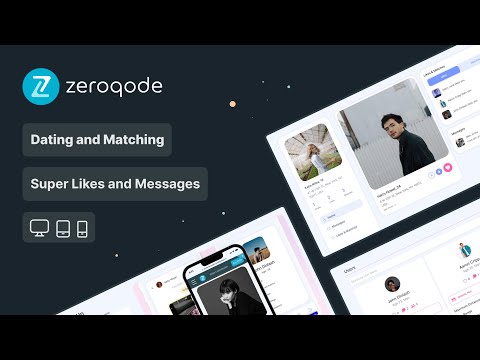 In contemporary society, online dating has become an integral aspect of the dating experience. Rather than waiting for chance encounters, individuals can seek out potential partners online, based on compatibility and shared interests.
Daty is our no-code template that works much like Tinder.
Using geolocation, it presents users with profiles that match their preferred age range, gender, and location within a specific radius or worldwide.
Users can like people they like, or cancel on those they don't. If both users choose each other, they are "matched" and can then exchange messages. You can also jump from one user to another by tapping on the "heart" on the screen which will also be like the profile.
The template has an optional premium feature users can unlock: to use the Super Like function, which tells one user another user really likes them, bringing them to the front of the queue. It also has 2 subscription plans powered by Stripe.
You can use the Daty template for your own business scenarios, varying from a matchmaking or dating startup, to any other business to connect people.
FEATURES:
Login via Facebook
Likes and matching as favorite functionality
Responsive design
Messaging system
Location-based match system
Dashboard Page
"Super likes" functionality
Subscriptions powered by Stripe
LIVE DEMO: Daty - Dating Like Tinder Template
DOCUMENTATION: Daty - Dating like Tinder Template
Ecaterina Cheptini
QA & Support @Zeroqode


No-code App Templates
No-code Courses
Convert Web to iOS & Android
No-code Development Services
No-code Cloud Backends