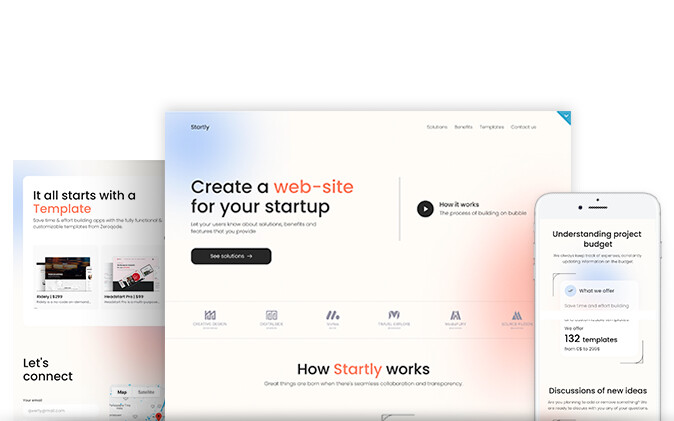 Hey, Zeroqoders!
One of our templates has just received a total overhaul from our developer team. We've restructured and optimized workflows as well as completely rebuilt the UI/UX. Now it's looking great!
We've also updated the template to the new Bubble Responsive Engine.
Check it out here: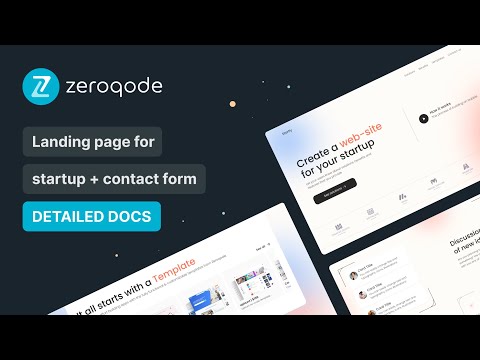 Our no-code Startly landing page template is colorful yet neutral at the same time. Muted hues and softer shades make it very serene and soft yet visually engaging and disarming.
You're greeted with a series of sections: Solutions, Benefits, Contact us (with a contact form).
It has a clean professional look, giving the users a good first impression when they land on a startup/product or a small/medium business homepage.
FEATURES:
Landing page
Responsive design (built on the new Bubble Responsive Engine)
Elegant design
Contact form
LIVE DEMO: https://landingpage3.bubbleapps.io/
DOCUMENTATION: Startly - Landing Page Template
Ecaterina Cheptini
QA & Support @Zeroqode


No-code App Templates
No-code Courses
Convert Web to iOS & Android
No-code Development Services
No-code Cloud Backends