Hello. I just purchased the Twilio Whatsapp plugin in Bubble. But im a bit confused on how to use it.
Like what is the "(path) sidtoken " that it asks me to enter? (in the attached photo)
Do i need to sign up for an account with Twilio or something? How can i do that?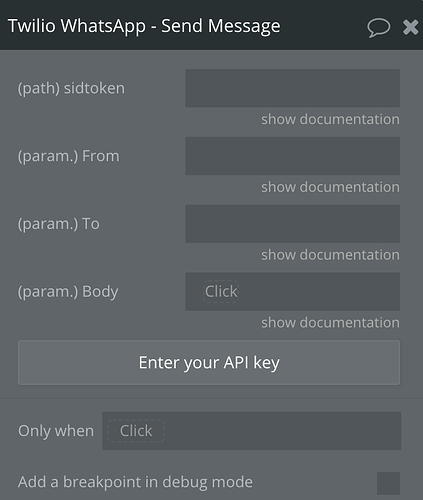 Thanks a lot!