Hey, Zeroqoders!
We're glad to announce that we finished updating our Custom Dropdowns Block | No-Code Template by Zeroqode to the new Bubble Responsive Engine. It's a completely responsive app across any user device.
Replace Bubble's default dropdown elements with 3 types of custom dropdowns that will make your no-code app design look more unique and professional for your users.
To use this block, there is no need to purchase any paid plugin, everything is set through the Bubble default tools and plugins.
Each dropdown comes with its own UI:
2 of them with click to display and 1 with hover to display functionalities.
NOTE: For proper functioning, before copying the block to your application, please be sure to create all relevant datatypes within your application.
For reference, use the purchased block's default template editor (Data → Data Types).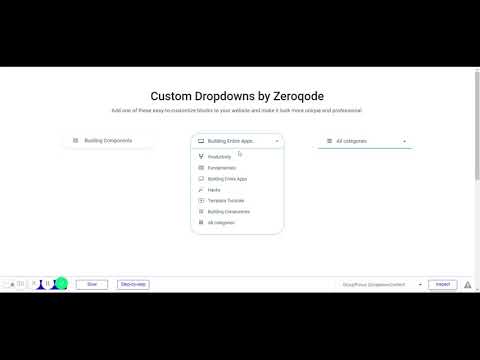 LIVE DEMO: https://customdropdownblock.bubbleapps.io/
DOCUMENTATION: How to use Zeroqode blocks
Ecaterina Cheptini
QA & Support @Zeroqode


No-code App Templates
No-code Courses
Convert Web to iOS & Android
No-code Development Services
No-code Cloud Backends