Good morning or afternoon,
I am trying to use the DocuSign plugin on bubble.io but I am running into issues. Here is my story:
Goal:
I am trying to update a template with live data then create an envelope (using DocuSign Create and send envelope), Then I want to create a console link so that the updated template shows all updated fields from the previous api call to assure everything is correct(using create console view link), lastly I want to use an embedded signing to allow my client to sign the document(using DocuSign embedded signing).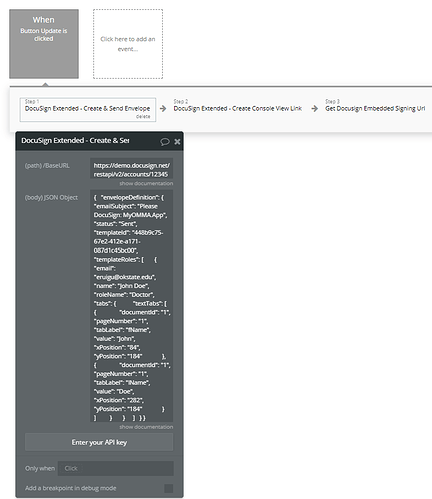 Issue:
I am using the json specified on the DocuSign api explorer to edit the template inside the envelop rather than doing a template update or the documentation shown in the plugin. I am doing this so each time I can grab a blank template I already have on DocuSign, insert live data and package it in the envelope, then console link and sign. I am receiving an error that the plugin isn't instantiated or I get no error and the json seems to work but there is no effect on the DocuSign (doesn't create an envelope but seemingly passes json with no error message on bubble).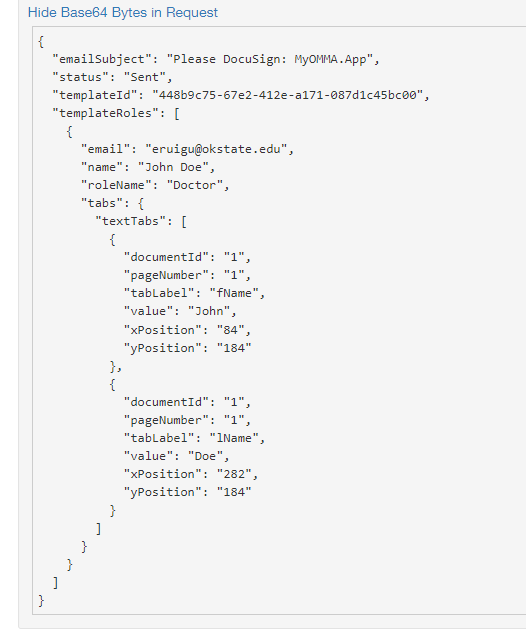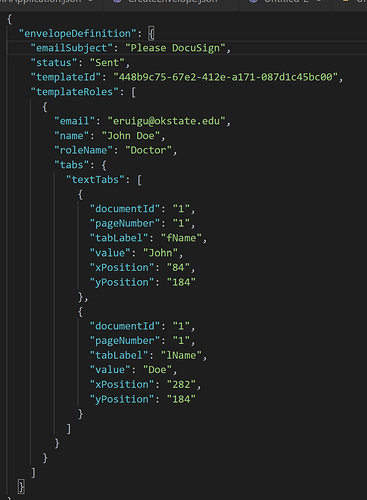 I need a fix to the issue or perhaps a better way of archiving my goal: 1. Edit Template & Create envelope 2. Create console link so that users can view documents in app 3. Sign document