A user has reported that they can't see the options in a dropdown unless the option is being hovered using the mouse.
They are using Chrome on a Windows device, whereas I and my colleague are both running Chrome on Mac and are not experiencing this issue but also cannot recreate it.
Here is a link to the web page: https://the-noticeboard.bubbleapps.io/version-test/search-results
Here's how it displays for me on my Macbook: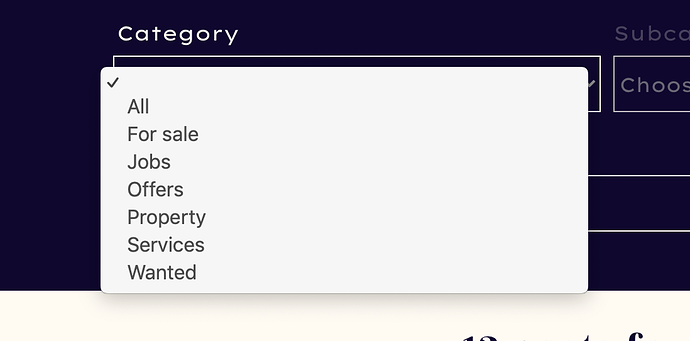 And how it displays for our user running Windows (apologies this isn't a proper screenshot, but it's the best they could do!):
Default:
When hovered:
Any advice hugely appreciated.