Hey guys,
recently I'm getting an error message if I'm trying to download a list of files (images) via the easy file downloader plugin.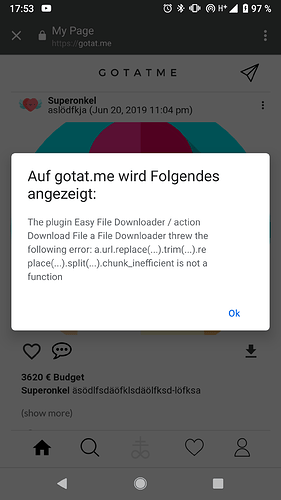 To upload these pictures I'm using your multi-file uploader in to a "list of bookings".
This is my app: https://bubble.is/page?type=page&name=artist_mainview&id=gotatme3&tab=tabs-2
Do you have any idea what is broken?
Thank you!
Juri