Hello, Zeroqoders!
We're happy to announce that we finished updating our Estately - Real Estate Agency | No-Code Template by Zeroqode to the new Bubble Responsive Engine. It's a fully-responsive app across any user device

Estately no-code template is a great solution for real estate agencies or independent agents. It allows your customers to navigate housing units or upload their own.
Use this modern template to build and launch an MVP, and continue building or updating it as your business expands.
Features:
Browse and submit properties
Save favorite properties
Detailed property info page
Admin functionality:
Search by users (edit, delete, assign admin)
Search by properties (edit, delete)
Search properties by specific parameters:
-by property type
-by cities and year built
-by nr. of bathrooms, bedrooms, and garages
-by min & max size
-by min & max price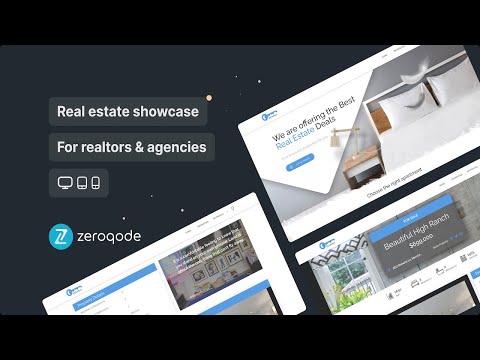 LIVE DEMO: https://realtortemplate.bubbleapps.io/
DOCUMENTATION: Estately - Real Estate Agency Template
Ecaterina Cheptini
QA & Support @Zeroqode


No-code App Templates
No-code Courses
Convert Web to iOS & Android
No-code Development Services
No-code Cloud Backends