Hello
Fastest Google Places Autocomplete Plugin does not work.
I try to install the plugin, then it shows error.(attachment)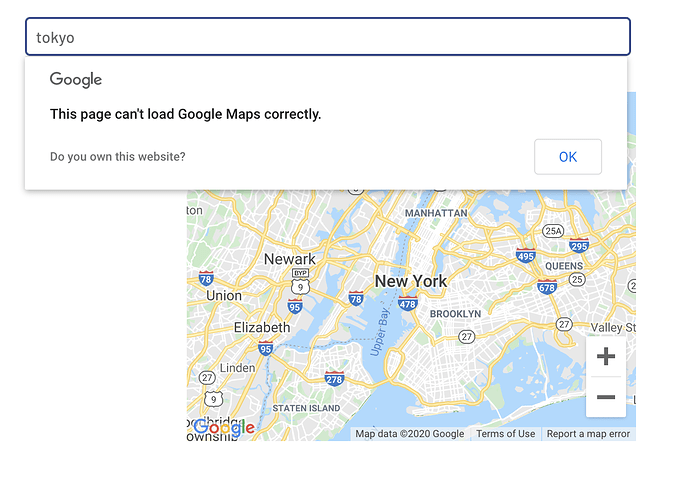 Hello, @Masumi. Thanks for reaching out.
I'm afraid, the error you shared is not reproducing on our side, so I presume there might be some problems with your plugin setup or browser that you're using.
As a variant that can help you with your problem, can you please check the plugin documentation and set the plugin the way it is on our demo page? To make sure you are not missing something:
Fastest Google Places Autocomplete Plugin - Zeroqode

It's important to note that the plugin works only with the input field connected through the ID with the plugin element. Please make sure your setup is correct.
Also, would you kindly share with us the screenshots of your plugin setup or a short video of reproducing your issue? In case if you have read the documentation and compared your setup with our demo page and you are sure in your plugin settings.
Regards,
Hello, @kate
Uploading: スクリーンショット 2020-12-06 19.52.01.png… Uploading: スクリーンショット 2020-12-06 19.52.15.png…
Thank you for your response.
I'll attach the screenshot in my setting.
Please confirm it.
And, I'll send you DM with my app link.
Thanks.
As per your DM, your issue root cause was in the Google API keys and general app settings (language). I'm glad that you have resolved the problem.

Please feel free to reach us again when you have some questions.
Take care!