I am using the template of Feedly.
https://yikyakclone.bubbleapps.io/
How can I display the posts of the current user in real time as a ranking?
(For example, 2/24)
I can get the total number of posts.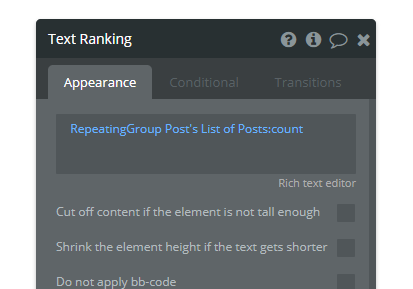 If the current user posts more than one, I want to display the one with the highest ranking.