Hi - So happy to have found the Firebase Authenticate plugin - was a HUGE help for us since we're using a Firebase backend. I have a question though. I'm trying to simply display the user's email and localId when the user is logged in. However, I don't know what idToken refers to or how to find it. Is it a dynamic value? Or is it a value I get from my Firebase SDK?
The other thing is - what does localId refer to?
I will need to write security rules and I think it's important to understand what the variables mean.
Thanks for the help!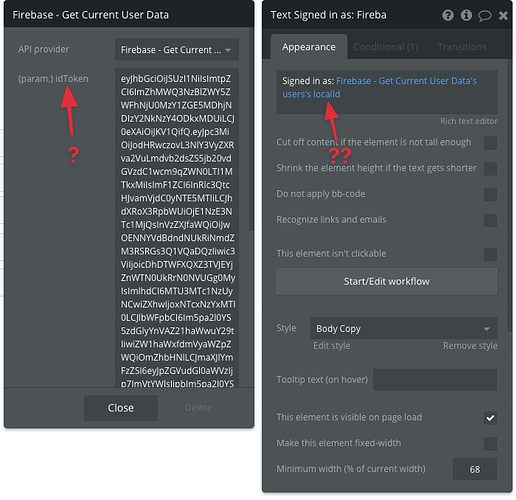 Thanks!