In my attempts to setup Keyboard Shortcuts for Workflow Plugin I have found a very clear bug that is also present in the demo application.
Unbind is not working and throws the following error -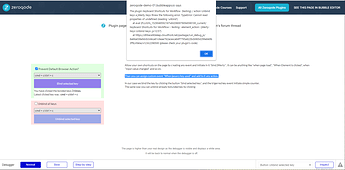 Currently I am using this to override the browser default but need to unbind and again allow browser defaults. When using the unbind all option I do not get the error but browser default is still being override
I can confirm this as once I disable the plugin and attempt to tab through inputs in my RG it works. Once I enable this plugin it will no longer work.