Is the Fundstarter Template designed with a mobile UI built-in or is that something that I have to build separately?
Hi, @noah!
Thanks for reaching out!
The Fundstarter is a responsive template which means it works well on desktop and mobile browsers: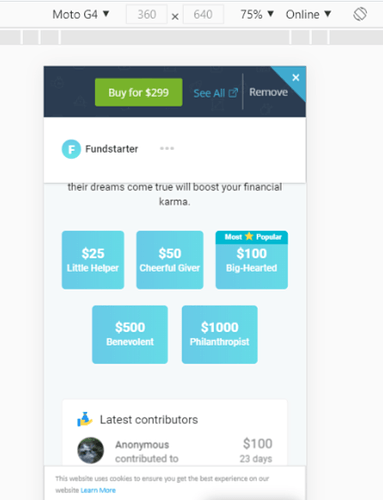 There is no need to build mobile UI separately. Actually all our templates are fully responsive web apps.
If you have any additional questions, do not hesitate to contact us!
Best, Julia.