Hi all,
I've been working on trying to setup the ZeroQode Gantt charge plugin for my Bubble application. I've review the documentation and the demo to try and match up everything but I have not had any luck.
Right now the chart displays the following.


Here is how my data type is currently setup to accommodate the plugin (this data type is being used in other areas as well so there are some fields that don't pertain to the chart plugin)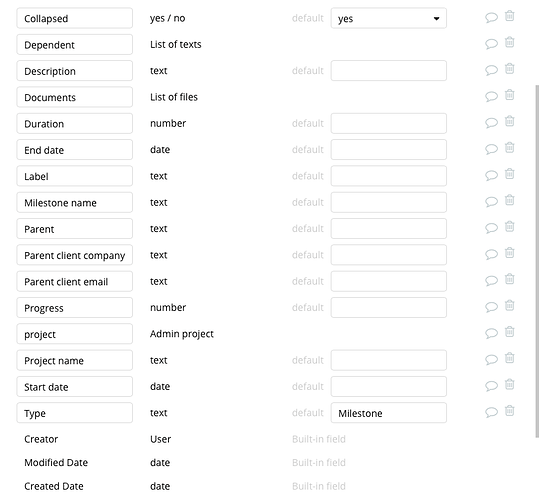 Here is an example of the data that sits behind the data types


Any help on this would be amazing!