Good evening,
I have been trying to convert PDF on page load, then send an email, with either a link to the PDF or an attached file.
I have been reading the documentation and also went to the demo website, but could not find any way to make it work.
Here is my workflow, i convert the page to the pdf (i did auto save and aws upload to check conversion was working, and it is), then when the conversion is done i send an email with following data :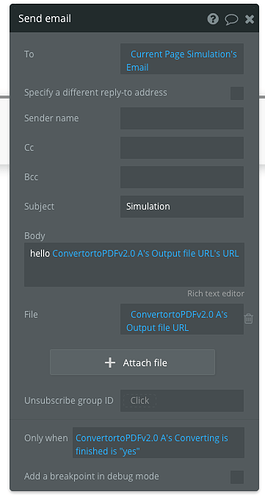 Also tried this topic Bubble page to pdf converter / Send generated pdf by mail
but the answer is not in there !!
Thank you for your help
Have a nice day