Hi! So I have some charts in my spreadsheets (line charts, bar charts) which I want to display independently on my Bubble application (without the google spreadsheet controls and rows/columns). How would I go about doing that.
I noticed that there is a "Read charts on spreadsheet" plugin, but I am not sure how to use it exactly.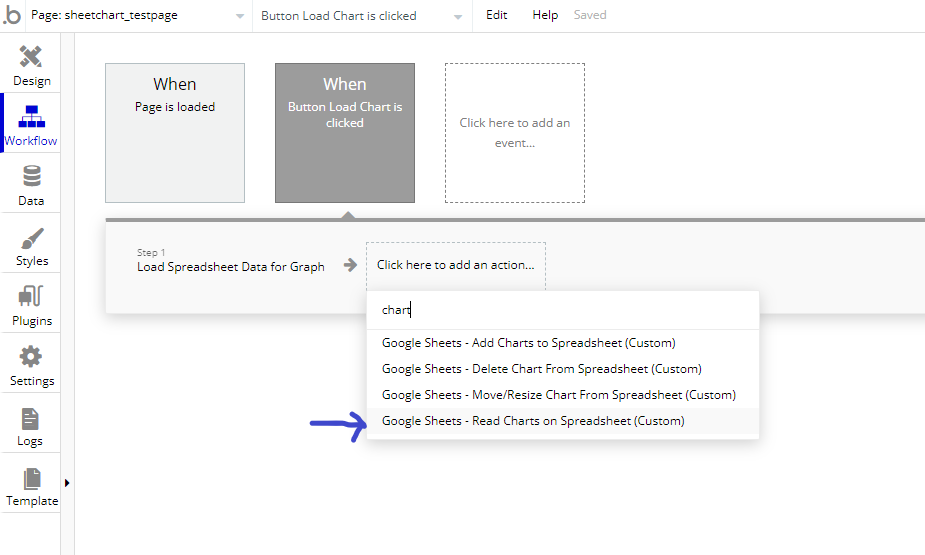 Any help is appreciated, Thanks!