Hey, ZeroQoders!
We're happy to announce that we finished updating our Gigster - Gigs like Fiverr | No-Code Template by Zeroqode to the new Bubble Responsive Engine. It's a fully-responsive app across any user device



Gigster is a no-code template for connecting workers in the "gig economy" and services marketplaces. Using this template, buyers can pay the sellers while you keep the platform commission. It is possible with split payments implemented through the Stripe platform. The template also enables user messaging, ratings, and reviews.
Gigster is a good freelancer exchange template similar to Fiverr. Have a dream about empowering the new wave of work in the future? Build you app without code using this template and connect gig requester and service providers in no time.
FEATURES:
Responsive design
Messaging
Ratings and reviews
Split payments using Stripe
User Authentication
User Profile Page
VIDEO: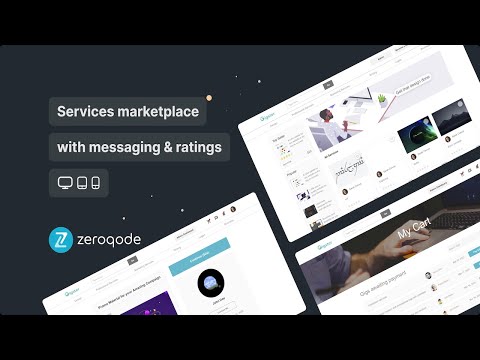 LIVE DEMO: https://marketplacefiverr.bubbleapps.io/
DOCUMENTATION: Gigster - Gigs like Fiverr Template
Ecaterina Cheptini
QA & Support @Zeroqode


No-code App Templates
No-code Courses
Convert Web to iOS & Android
No-code Development Services
No-code Cloud Backends