What are the limitations to the type of HTML tags that this plugin can accept when using the "Send HTML Email" capability? I have HTML code that I validated works (currently using it when sending via Outlook, as well as confirmed runs and produces the expected results on https://codebeautify.org/htmlviewer/). While troubleshooting, I stripped the (body) Message down to:

for example.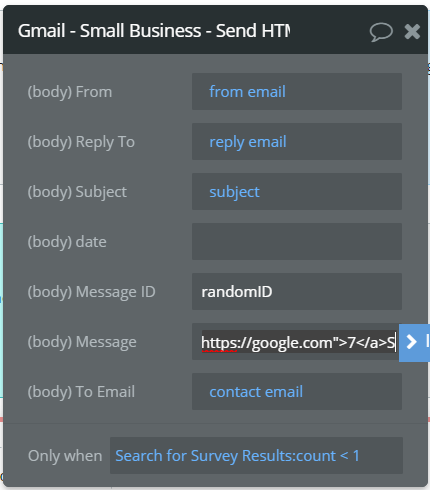 The email successfully sends, however when I open the email, there is nothing in the body of the email. I would expect the body of the email to contain a "7" that is linked to "https://google.com".
For reference, this was originally posted on the Bubble forum here - https://forum.bubble.io/t/gmail-full-small-business-edition-enterprise-edition/18729/34
Thanks!