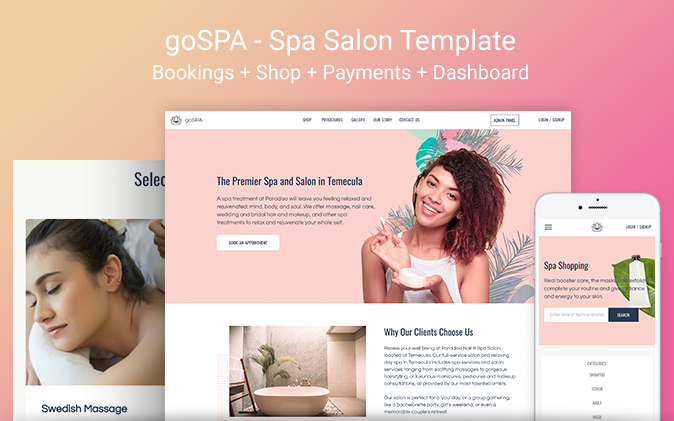 goSPA - Spa Salon Template is a modern template that you can use to create a clean, beautiful, and responsive website with booking and e-commerce components for your SPA, Beauty Salon, Therapy, Wellness Center or any other relevant businesses.
Features:
Bookings & Appointments Management
Complete E-commerce solution with product management, checkout page etc.
Super fast site development with backend editing.
No coding, drag and drop website building.
Smart service showcasing for higher conversion.
Sliding testimonial section.
Custom shop page.
Stunning photo gallery.
Unique story page to share your company's story.
Fully responsive across all devices.
User profile page showcasing the products purchased by current user.
Admin page provides the options to manage your products and services available.
Stripe payments integration.
Regular updates and instant customer support.
For Live Demo please click here: https://salonspa.bubbleapps.io/
Levon Terteryan
Founder @ Zeroqode