Hey all!
We're happy to announce that we finished updating our Hackerly like Indie Hackers | No-Code Template by Zeroqode to the new Bubble Responsive Engine. It's a fully-responsive app across any user device



Hackerly is a community no-code template catering to app developers, startup owners, and entrepreneurs. It's a place to connect like-minded professionals with each other: here successful business owners get to share stories and strategies behind their companies.
It looks and works a lot like Indie Hackers, featuring: products, articles, meetups, forum (with posts that can be upvoted and commented on), etc.
FEATURES:
Minimal design
Fully responsive design
Dark theme design
Dynamic database structure
Admin Dashboard
VIDEO: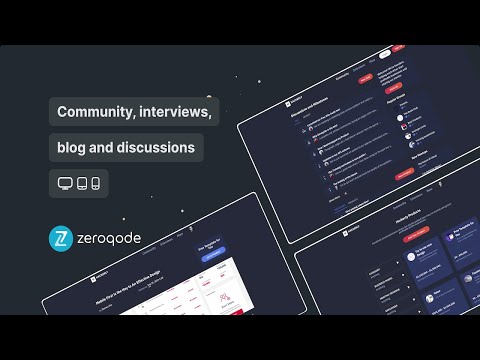 LIVE DEMO: https://hackerly.bubbleapps.io/
DOCUMENTATION: https://docs.zeroqode.com/templates/hackerly-community-like-indiehackers-template
Ecaterina Cheptini
QA & Support @Zeroqode


No-code App Templates
No-code Courses
Convert Web to iOS & Android
No-code Development Services
No-code Cloud Backends