Hello, guys

We're happy to announce that we finished updating our HomeBNB - Rentals like AirBNB | No-Code Template by Zeroqode to the new Bubble Responsive Engine. It's a fully-responsive app across any user device



HomeBNB is a no-code web application template for accommodation rentals. It comes with listings, messaging, credit card payments, and much more.
Have a property or venue you want to rent or sell? Or maybe you plan to create a marketplace? Use this no-code app template to build a two-sided platform to connect users.
This template resembles the Airbnb functionality.
FEATURES:
Landing page
Property listings
Search functionality
Responsive design
Payment system
Messaging
VIDEO: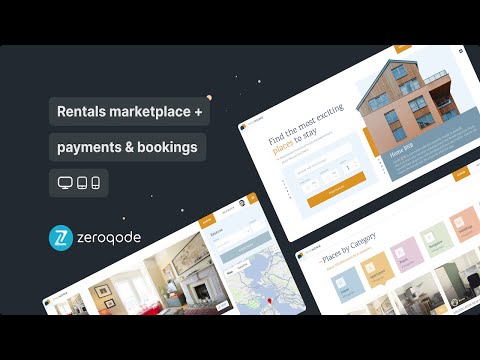 LIVE DEMO: https://rentalstemplate.bubbleapps.io/
DOCUMENTATION: https://docs.zeroqode.com/templates/homebnb-rentals-like-airbnb-template
Ecaterina Cheptini
QA & Support @Zeroqode


No-code App Templates
No-code Courses
Convert Web to iOS & Android
No-code Development Services
No-code Cloud Backends