I'm using Progressier to manage my web app, and I want to detect if my user is in PWA ("standalone" mode) or not. Progressier offers the ability to detect PWA using CSS or JS – but how do I implement this in Bubble? (Progressier did not know the answer)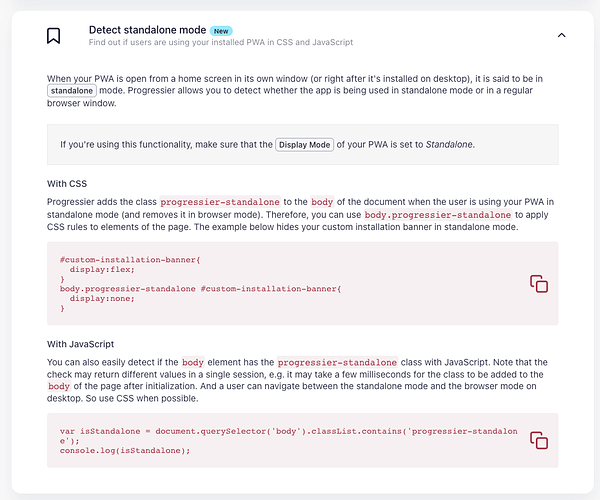 How do I detect if the my app's HTML body element has the CSS or JS class, and use the result to trigger a workflow?
Would the CSS Tools plugin be able to do this?
Thank you very much Zeroqode for any support