How to use scanner QR Code Camera and Take Photo ?
I did not see action at workflow.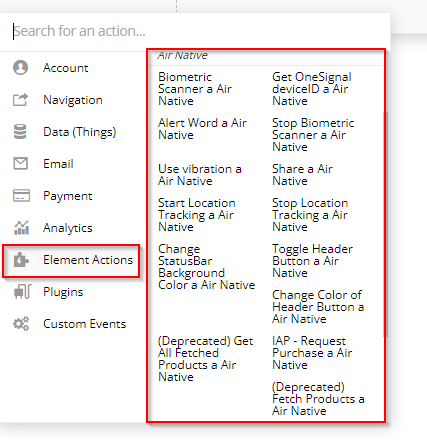 Hi @sncw999, thanks for your message.
The Air Native plugin doesn't provide such a feature. In order to add QR reading functionality to your app, you can use a plugin with such features, for example Barcode & QR Code Reader Plugin for Bubble
This feature is mentioned within the plugin description as a possibility to use the device camera in order to upload a picture. For example, the way you can trigger it is to press the upload element on page. Thus, it doesn't come with a supporting action.
Shortly, we will adjust the Air Native supporting documentation, to reflect all currently available actions & features

In case there are any other questions that I can help with about our products, please let me know.
Regards,
Hi @Serg ,thanks for your reply.
I see and understand.
Thankyou Verymuch.
Best Regard.
Hi @sncw999, you're welcome

Have a nice day ahead!
Regards,