Hey, no-coders!
We're happy to announce that we finished updating our Investy - Investment Platform | No-Code Template by Zeroqode to the new Bubble Responsive Engine. It's a fully-responsive app across any user device.
Our Investy no-code app template offers you the functionality of an investment platform. Here everyone can start investing, regardless of experience or finances. A little money can go a long way when invested wisely.
Investy template is suitable for treasury bills, fixed deposits, lending investments, cryptocurrency investments & withdrawals, etc. Having a variety of features it could be used in different ways.
FEATURES:
Fully responsive (updated to the new Bubble responsive engine)
Admin dashboard for management
Social sign-up via Facebook & Google
Cryptocurrency payments & withdrawals powered by Coinbase Commerce
Payments powered by Stripe (Paystack is an optional feature, disabled for now)
Multiple investment plans supported
Automated returns settlement
Due returns forecast for planning
Built-in referral system
VIDEO: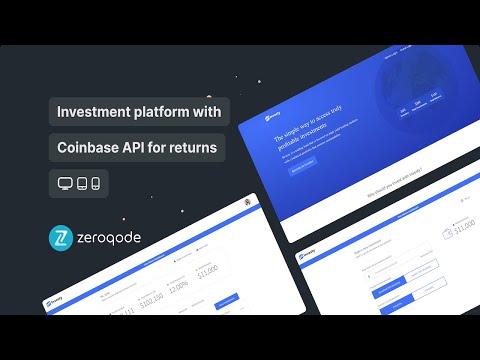 LIVE DEMO: https://investmentapp.bubbleapps.io/
DOCUMENTATION: Investy - Investment Template
Ecaterina Cheptini
QA & Support @Zeroqode


No-code App Templates
No-code Courses
Convert Web to iOS & Android
No-code Development Services
No-code Cloud Backends