Hi,
I am currently editing the Jobly template.
(which is great btw)
But i ran into two problems.
#1 - I Have multiple types of customers /users so i added a new data type etc. Now i want to display customer nr.2 the same way in popup "select customer or create new" but when the popup show the list/repeating group does not display the list of customers

#2
- In multiple pages within the app after editing the pages in the editor my changes/translations don't show in the preview mode.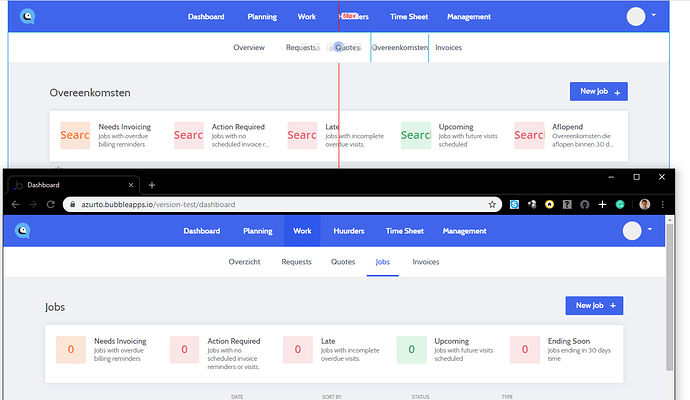 i really want to fix this so i can move on with the app…
Thank you in advance,
Twan