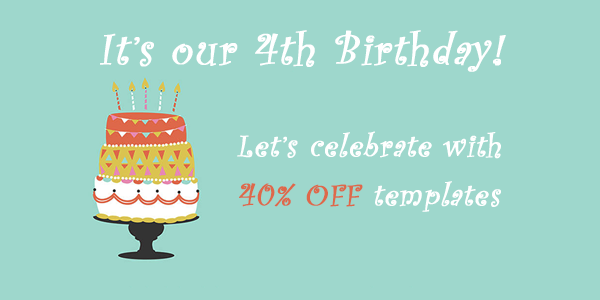 We are blowing out the candles today!

Our 4th birthday is on Feb 8, and we run a 4-Day Sale to share the vibe!
Now all of you are welcome to enjoy 40% off selected templates during our birthday sale to celebrate it together with us, starting on Feb-7th 2020.

Be sure to check out our templates, as the sale expires on Feb-10 2020, 11:59 PM.
Happy no-coding!

Please support us with a retweet
Levon Terteryan
Founder @ Zeroqode