Hey all!
We are delighted to inform you that we have completed the update of our Loyalty - User Rewards and Retention | No-Code Template by Zeroqode to the new Bubble Responsive Engine, which means that the app is now fully responsive and optimized for use on any device

Loyalty - is a no-code template for sellers wanting better long-term relations with their customers.
With Loyalty, customers can enjoy products from sellers they love and get bonuses. In contrast, sellers can improve an already established network of customers by making them more loyal and rewarding them in the process. Overall both sides are being rewarded.
FEATURES:
Fully responsive pages
Integrated admin panel
Company Dashboard
Subscription system via Stripe
Integrated chat
Rewards system
Integrated reviews
QR code generator
Unique design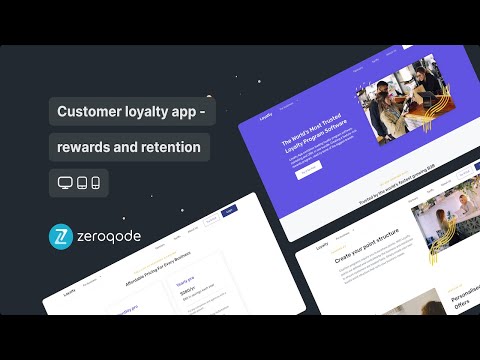 LIVE DEMO: https://loyaltytemplate.bubbleapps.io/
DOCUMENTATION: Loyalty - User Rewards and Retention Template
Ecaterina Cheptini
QA & Support @Zeroqode


No-code App Templates
No-code Courses
Convert Web to iOS & Android
No-code Development Services
No-code Cloud Backends