Hi Bubblers,
On my app, i have 5 pictures Uploader and i want to allow usres to update their photos.
Please, how can i do in workfolow to make change to that Type, here is "Annonce"
I tried:
1-Make changes to thing (Annonce)
2- Photos set list ……
But dosent work for me.
L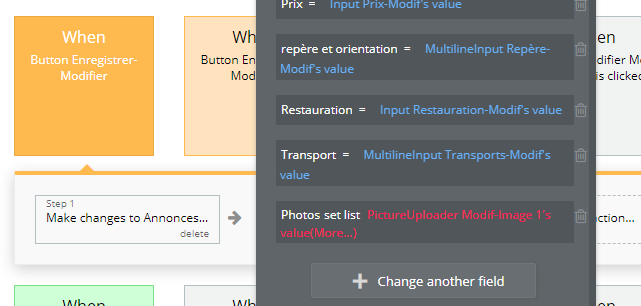 et me know how can i do it.
Bests regards
kim