How to make only one word of whole text clickable
Hi, there!
Thanks for reaching out!
To make the only one word clickable you may use bb-code.
P.S. In the Rich text editor you are able even to change the word colour: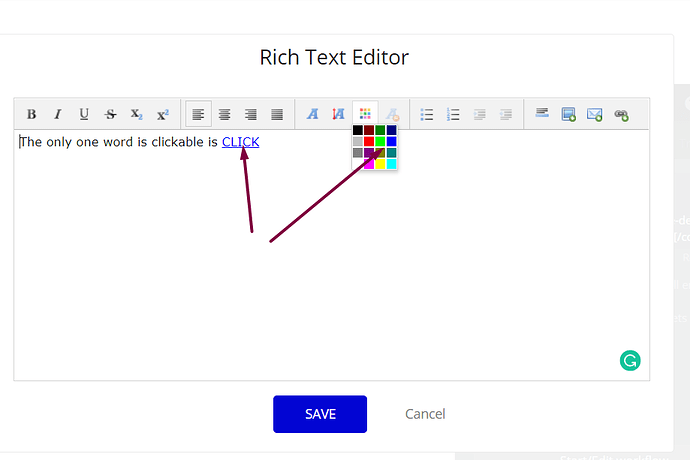 If you have any further questions related to bubble itself, would be better to make a request on bubble forum where you can find more help from the community because our support service mostly covers general questions about our products, sorry. If you'd like I may suggest you some tutorials to sharpen the bubble skills. Just let me know
Best, Julia.