Hi Ive managed to display a cluster of markers, but I am struggling with some of the next stage functions that I am after (which may or may not currently be possible)
Firstly, here are the database fields I am working with:

Rather than a bunch of markers (like shown below), can I display a single marker on the last location report of a plane and the rest of the locations just a single line where the plane has been in the past (as if it were plotting a route)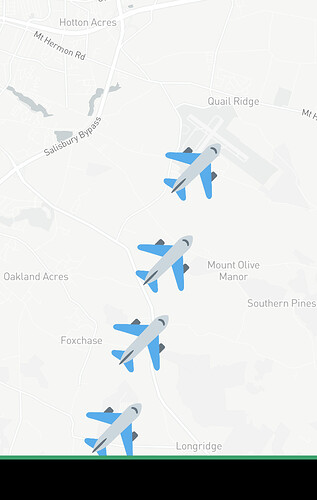 My database includes the heading of the planes. I would like to be able to change the direction of the marker to match the heading. If these markers were just a normal image element, I could manually rotate them but how can I orientate the mapbox markers based on the heading field?

I would like to display all available markers at a specific point in time. To select the time I am using Air Date Picker. However, my implementation must be wrong because I see no markers when I set the time in the date picker to the time shown in my database.