Hi everyone,
I use the MapBox plugin to place a handful of markers after loading the page (based on addresses in the bubble database). For this I use my own marker icon as a PNG.
In contrast to the "Add (single) Marker" action, I cannot set an icon anchor here. My custom icons are always fixed centrally, but I want the anchor to be at the bottom.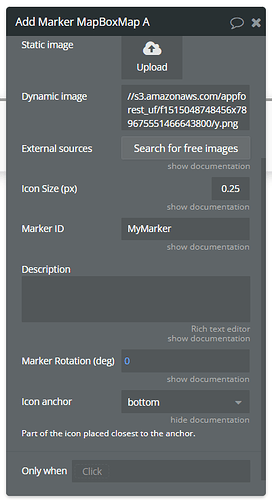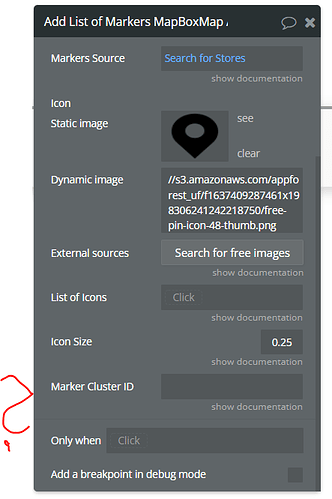 Am I missing something here?
Best regards,
Robert