Hi, I am having an issue with a plugin which I can't solve.
In the workflow, I am asking it to add the markers when I click a button. I am grabbing the data from an API which returns the Longitude and Latitude which I use to populate the fields as per this screenshot. It asks for a Marker Cluster ID but I don't have any data for this, so I have typed in myMarkers.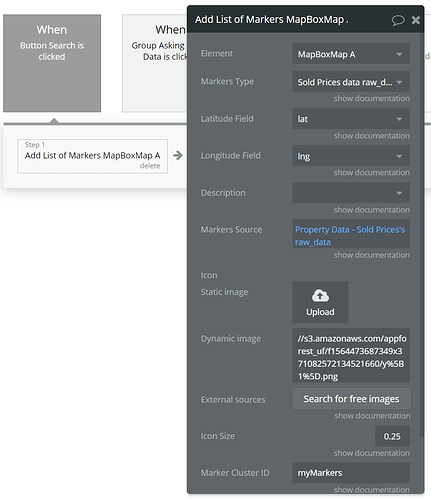 However, I receive this error - has anyone seen this error or able to point out where I may be going wrong?