Hi there,
Today I bought the MapBox plugin and I want to show an address search on the map. The steps I took are as follows:
Draw a MapBox map in the designer
Add an input field and a button in the designer
Go to the workflow and create the workflow as in the screenshot below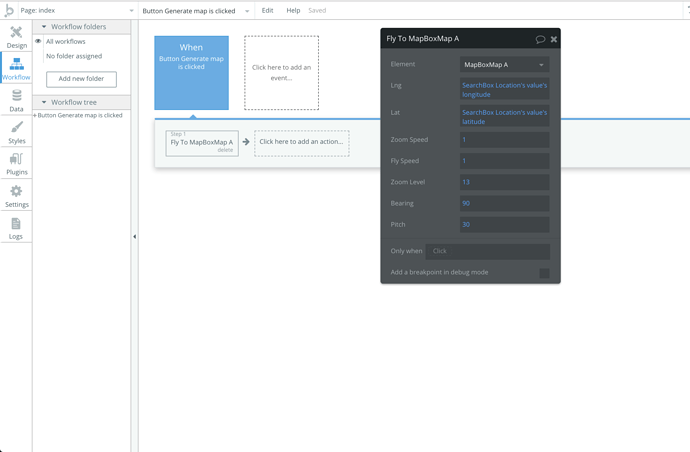 The problem is that my map won't show: http://mappert.bubbleapps.io/version-test/index?debug_mode=true
Could you also give a little bit more information on how I should create the custom states for longitude and latitude. That might be the problem.
With warm regards,
Tim