Hello, I'm using MapExtender which works perfect but I can't change the style of the map.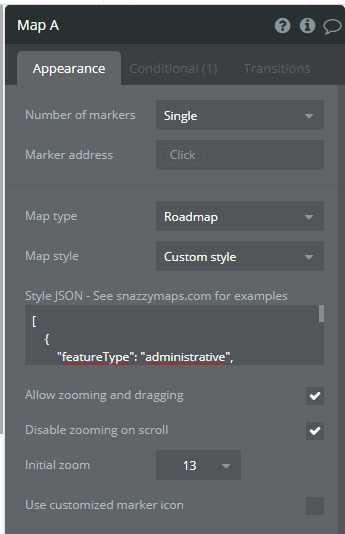 The map in my editor looks as I want, and when the page loads the map it opens my style during 1 sec and then goes to default style (I believe it's because map extender plugin is overwriting with the default style).
How I can fix this please to fit with my design.
@alex.grimacovschi
Thanks!