Hi Zeroqode Team,
I'm working with the Marketo template. I have an old version of my website where sellers uploaded products with pricing, images, etc. This data has been downloaded into a CSV file.
What is the best way to move this content over to the Marketo template so that each item is correctly tagged to the corresponding seller?
Specifically, I noticed the Marketo template was designed with a data field under "Items" called "Created By" but this field is NOT editable.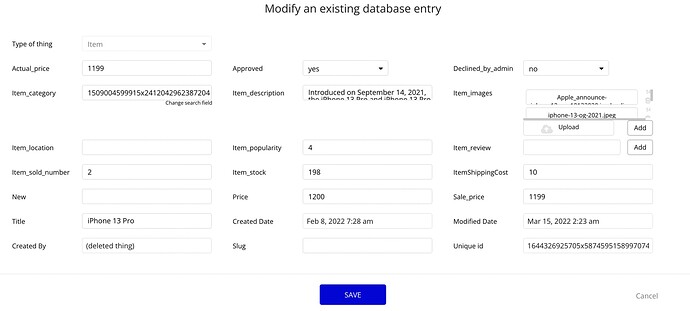 I hope there's a way to upload my former website's product listings so that sellers don't have to re-upload all of their products again manually.
Thank you!
-Nat